Årets insamling blev den bästa någonsin!
Tyvärr har jag inte mail kontakter till många av givarna som jag förmodar kom genom Svenska Klubben.
A huge, warm thank you to all of you who helped to make this year´s collection for the Christmas-hampers the best ever! We were overwhelmed by your generosity, and we were able to help many more than the originally planned 52 families!

Above picture of the hall the Social Services (Junta de Freguesia) allows us to use to store, pack and deliver the hampers.
Below the CEO (o Presidente) of the Junta – Dr. Pedro Morais Soares – who came to visit whilst we were packing, and told us about another 39 cases of fishermen´s widows including their families – in great need. Accounts were made of all donations received, and with the Junta paying for the cod and the olive oil for the extra families, we purchased the rest! Which meant that all in all, 91 families were being helped Christmas 2018!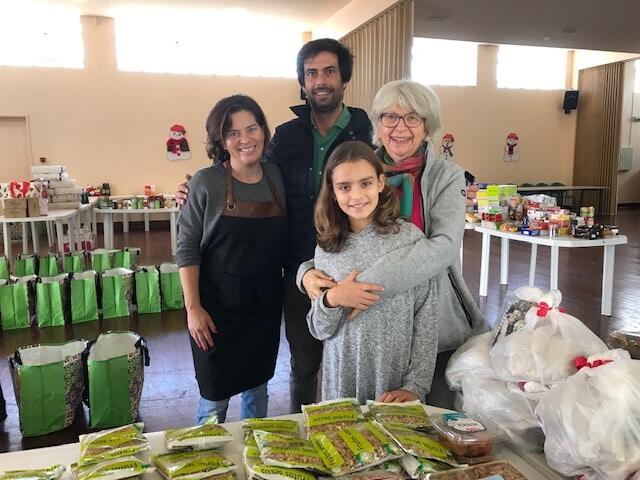 Sofia, 10 years old, made a project in her school, informing teachers and colleagues that on 3 Fridays she would collect whatever they brought for the hampers.
She beamed with pride every week when she came to deliver!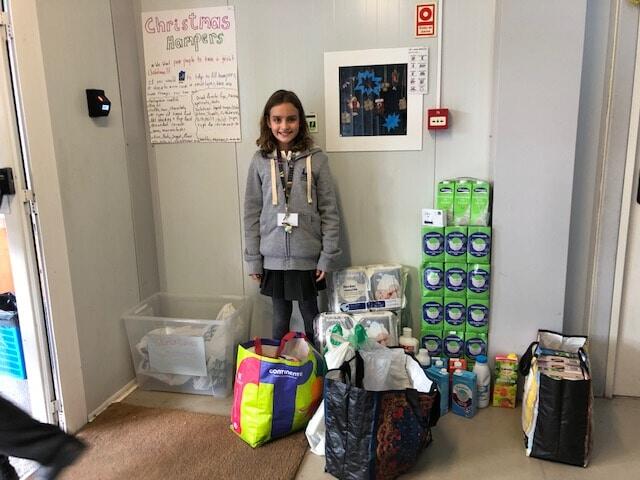 We managed to help paying off some debts for 5 single mothers and grandmothers, varying between €82 to €480. The look of unbelief and gratitude on their faces was more than moving.
During 2 days we received the families who came to fetch their hampers.
The directors of the Junta and of AMI were present. They know every single family and their histories, and they stretch all possibilities to help! The warmth and the dignity with which each person is received and handled are most impressive.
Many are the cases of the "new poor" – families who used to have an organized life, with 2 incomes and no problem to pay the bills and put food on the table.
Some of them point out how they used to be the givers, and now they have to be the receivers.
In many families there are multiple chronic illnesses making it impossible to work, and the pensions they receive are not enough even to pay their rent.
These Christmas Hampers will help them through an important holiday and with food for some more weeks.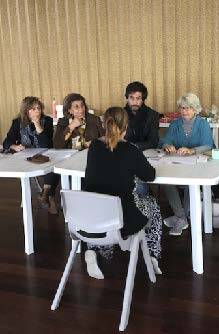 Left:
Dra. Isabel Santos, Dra. Marlene Silva, Dr. Pedro Morais Soares and Ulla Rapazote with one happy receiver.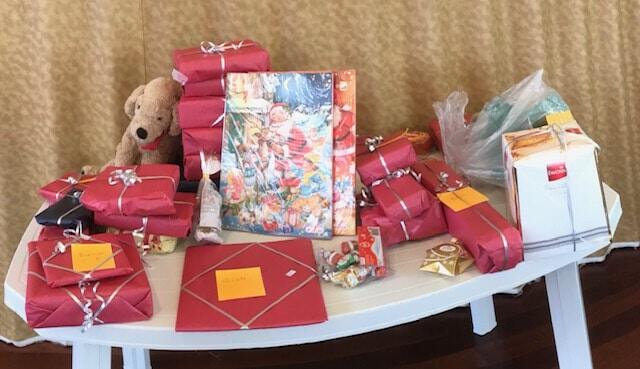 The first 52 families all received individualized hampers, depending on how many family members, what ages etc. And every girl and boy received a present suitable for her or his age.
Also, each family received a colourful X-mas card addressed to them personally, and inside was a note of €10, which could help buy something a meager pension of €280 cannot buy.
Below is a picture of the contents some of the bigger families received, packed in 3 big shopping bags, total weight about 20 – 30 kilos.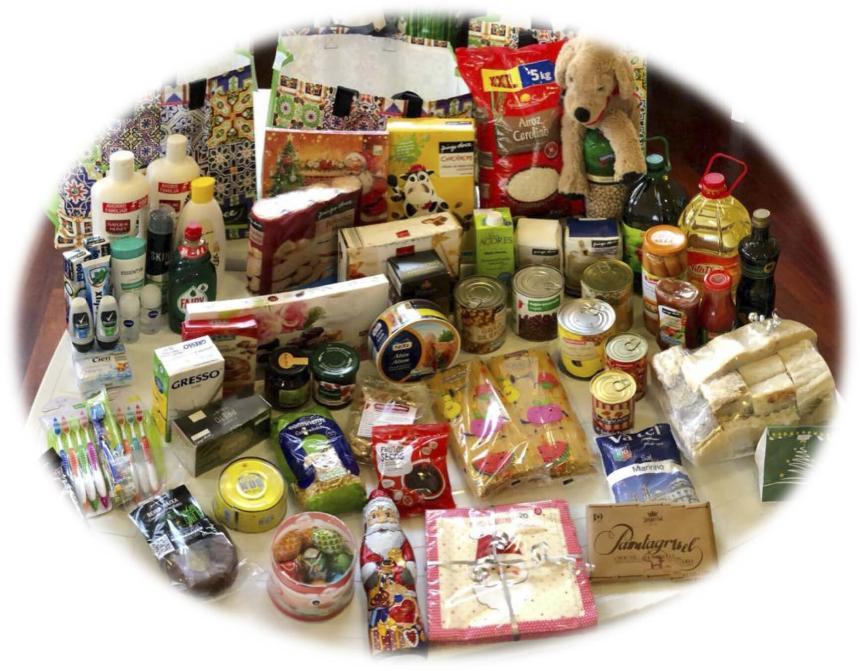 Next week we will deliver the cat and dog-foods, as well as some money to the shelters.
The S.I.S. bank account, which was especially opened for donations, will continue to stay open.
The need for help is all year around! If you wish to contribute with anything – little or much – we will make sure it will be used for the families selected by the Social Services, or if you so wish, for our 4-legged friends.
Bank account in the name of S.I.S. Ulla Rapazote
IBAN PT50 0007 0000 0038 3417 4302 3
SWIFT/BIC BESCPTPL
Thank you to Imperial, who offered wonderful chocolates!
And thank you to the Girl Scouts of Cascais, who helped preparing the hall for packing!
Thank you to all of you who have encouraged us and contributed!
WITHOUT YOU THIS WOULD NOT BE POSSIBLE!
WISHING YOU AND YOUR FAMILY A WONDERFUL CHRISTMAS AND A VERY HAPPY NEW YEAR!
Ulla, Filipa & Team